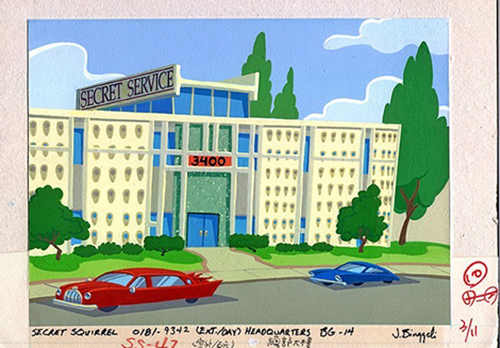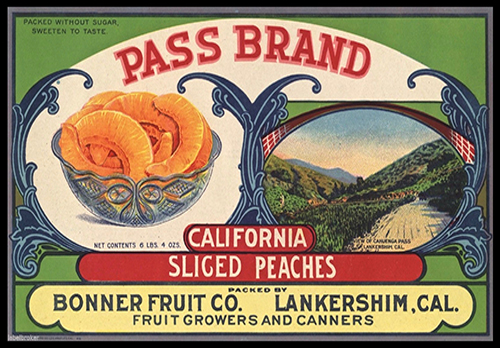 Neighborhood Organizations (see flow chart)
FAQs
What is the difference between the Cahuenga Pass Property Owners Association, Nextdoor Cahuenga Pass and Cahuenga Pass Community Alliance?
All are neighborhood groups working for the betterment of our neighborhood.
The Cahuenga Pass Property Owners Association (CPPOA) is a 501(c)(4) public benefit non-profit corporation.
It was organized in 1952 to represent the Cahuenga Pass neighborhood on the west side of the 101 Freeway from Mulholland/Woodrow Wilson on the south to Mulholland Drive on the west and to Lankershim Boulevard on the north.
Nextdoor Cahuenga Pass is described on its website as a "free private social network for our neighborhood community." It is a local "bulletin board" website where community members can share information on local issues, safety, items for sale or donation, recommendations, lost pets, and urgent alerts or warnings. The website identifies its purpose as a way for "residents to get to know each other, ask questions, share recommendations and integritydiscuss safety." It's a way for neighbors to connect with others in our neighborhood.
For more information, go to: https://cahuengapass.nextdoor.com
The Cahuenga Pass Community Alliance is a recently formed organization with a strong focus on safety and prevention of crime. They have organized an area-wide Neighborhood Watch with block captains and will soon post Neighborhood Watch signs throughout the neighborhood. They also offer discounts for some local businesses in the Cahuenga Pass.
For more information, go to: www.cahuengapasscommunityalliance.org
Can I belong to more than one organization?
Yes! We can all work together to have a great community.
What is the CAP?
The Community Advisory Panel ("CAP") is required by the Final Environmental Impact Report (FEIR) for NBCUniversal's Evolution Plan and is a way for the communities in close proximity to NBCU's site to oversee the project's development, and for representatives from the local associations to be able to ask questions and interface with NBCU personnel regarding the property and its activities. The CAP meetings are quarterly and are held at NBCUniversal's offices. Once a year the meeting is open to all members of the local associations.
What is CUSG?
The Communities United for Smart Growth (CUSG) was a 501(c)(3) organization formed by Krista Michaels of the Cahuenga Pass and Roy P. Disney, Richard Bogy, and Terry Davis of Toluca Lake, and included all the local associations that represent areas close to or affected by development in the east Valley/Hollywood Hills area, particularly NBCUniversal's Evolution Plan. This group met for years on a monthly basis with representatives from NBCU, from Tom LaBonge's CD4 office, from Supervisor Zev Yaroslavsky's 3rd District office, the project architects and developers, FOLAR (Friends of Los Angeles River) and other local and regional groups. CUSG ended its work in 2014.
What is a "Specific Plan"?
A Specific Plan is a City Planning-approved plan for the systematic implementation of a city-wide General Plan, creating a link between implementing policies of the General Plan and the individual development proposals in a defined (or specific) area. Specific Plans override the more general Community Plans.
What is the Cahuenga Blvd/Ventura Blvd Specific Plan?
The Cahuenga Pass community is part of the Ventura-Cahuenga Boulevard Corridor Specific Plan. This Specific Plan covers development on Cahuenga Blvd West and Ventura Blvd from Mulholland all the way to the end of Woodland Hills.
For more information, go to: http://cityplanning.lacity.org/complan/specplan/pdf/ventura.pdf
I'm confused. How does City and County government work and how do local organizations fit into the picture?
Please see the charts. The diagrams will show how City and County government and the local associations work together.
What does the Mayor do?
The Mayor is in charge of all City departments; in other words, he is the chief executive of the city. He has the authority to appoint general managers and commissioners, remove officials from city posts, and must post an annual budget. The Mayor also has the power of veto or approval of City Council legislation. The Mayor's office generally has a chief of staff, deputy chief of staff, director of communications and several deputy mayors, as well as office divisions such as the Los Angeles Housing Team, the Los Angeles Business Team, Mayor's Volunteer Corps, etc.
What is the Mulholland DRB?
The Mulholland Design Review Board (MDRB) is a board of review for all projects that are visible from Mulholland Drive to assure their conformance to the purposes and development standards contained in the Mulholland Scenic Parkway Specific Plan.
What is "Re:Code LA"?
The Los Angeles Department of City Planning is embarking on one of the City's largest planning initiatives to date: "re:code LA," a comprehensive revision of L.A.'s outdated zoning code. First adopted in 1946, the current Code has grown from a simple, 84-page pamphlet to an unwieldy, 600+ page book that will be updated to better realize a 21st Century vision of a better Los Angeles for all residents.
Learn more at: http://recode.la/about
What is the Hillside Federation?
The Federation of Hillside & Canyon Associations, a volunteer organization founded in 1952, currently represents 44 neighborhood associations in the Santa Monica Mountains from downtown west to the beach. The current president is Charley Mims. Past president is Miriam Dodge.
For more information, go to: www.hillsidefederation.org/
What are Neighborhood Councils and what do they do?
In 1999 the City Charter established the Neighborhood Council System "to promote more citizen participation in government and make government more responsive to local needs." NCs receive $37,000 in city funds each year to support their activities. Councils must establish bylaws and go through the certification process with the Board of Neighborhood Commissioners (BONC) and the Department of Neighborhood Empowerment (DONE, also known as "EmpowerLA") before they can operate. There are currently 96 certified Neighborhood Councils in Los Angeles.
What is the HHWNC?
The Hollywood Hills West Neighborhood Council is the local Neighborhood Council that includes the Cahuenga Pass Property Owners Association area, identified as "Area 2" at the HHWNC. There are 9 areas included in this neighborhood council. The HHWNC meets monthly on the third Wednesday of every month, except August and December.
For more information, go to: www.hhwnc.org/
What is the Neighborhood Integrity Initiative?
This was a hot-button issue in 2016 and is still of great concern to residents and businesses in Los Angeles, and there are strong opinions and advocates on both sides of this issue. CPPOA has not taken an official position. Below is the ordinance's information.
The proposed ordinance would amend City laws related to the General Plan, including to:
(1) impose a two-year moratorium on projects seeking General Plan amendments or zone or height-district changes resulting in more intense land use, an increase in density or height, or a loss of zoned open space, agricultural or industrial areas, with exceptions including for affordable housing projects and projects for which vested rights have accrued;
(2) prohibit geographic amendments to the General Plan unless the affected area has significant social, economic, or physical identity (defined as encompassing an entire community or district plan area, specific plan area, neighborhood council area or at least 15 acres);
(3) require systematic, public review of the General Plan every five years;
(4) prohibit project applicants from completing environmental impact reports for the City;
(5) require the City make findings of General Plan consistency for planning amendments, project approvals and permit decisions; and
6) prohibit certain parking variances. Measure S, on the ballot in March 2017, did not pass.
What are "small lot subdivisions"?
Small lot subdivisions allow small lots with minimal street-front and setback requirements, reduced parking requirements, and are for only single-family homes. Unlike condos, owners own the house and land, and can buy and sell these types of residences like conventional houses. The Cahuenga Pass has a small-lot subdivision at 2275 Cahuenga Boulevard West.
For more information, go to: http://planning.lacity.org/PolicyInitiatives/Housing/SmallLotPolicy_DesignGuide.pdf